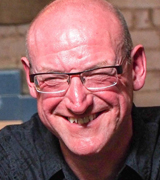 John Currie

Director - Beeston Film FestivalUnited Kingdom
John Currie, the Director of The Beeston Film Festival is a business consultant who has become increasingly involved with film, first producing the award winning film, Go With God, then launching the Beeston Film Festival." " The Beeston Film Festival is an innovative short film festival that brings a global cinematic experience to Nottingham. Festival selections are made by local Beestonians, whilst the award panel that spans the world, including USA, Greece, Taiwan and South Africa, judge who are worthy of the festival's charismatic award, the B 'Oscar.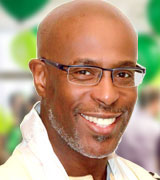 Ed 'Umoja

President/Founder - The Piton International Film Festival (PIFF)St. Lucia,North America
The Piton International Film Festival (PIFF) is a 12-month initiative that focuses on celebrating filmmaking, and seeks to work collaboratively with filmmakers from around the global community. With a love for his homeland and the belief that St. Lucia is more than capable of increasing the filmmaking opportunities on it's shores, Brother Umoja created the Piton International Film Festival.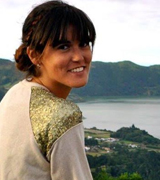 Marta de Muga Salleras

Co-Director, Inclús, Barcelona International Disability Film FestivalBarcelona, Spain
Marta de Muga is a journalist from the Autonomous University of Barcelona focused on social documentary filmmaking. She has worked as an audio technician in a monthly radio program on Boca Radio, "Bonobolitza't", with subject about culture of peace and human rights. Nowadays, she is the co-director of Inclús, Barcelona International Disability Film Festival.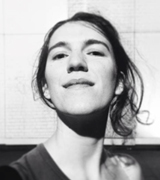 Francesca Ruth Levi

Festival Director - Everyday Arias Film FestivalUnited Kingdom
Francesca Ruth Levi is a director who works in a variety of mediums ranging from theatre, opera and film. Everyday Arias is an exciting new project, the first festival Francesca is directing and curating that combines the art of opera with short films. Currently it has some extremely exciting screening possibilities including Hinckley Fringe Opera Festival. The first instalment of Everyday Arias has submissions from around the globe from China to the United States.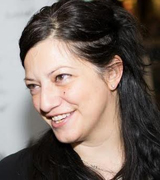 Tracey Adlai

Founder & Director - Valley Film FestivalUSA
Los Angeles native Tracey Adlai is the Founder & Director of The Valley Film Festival, now in its 16th year. She holds a BFA in Film & TV Production from NYU's Tisch School of the Arts, has served as Chair of Tisch West Alumni Council, and has worked on the agency, production, and distribution side of film.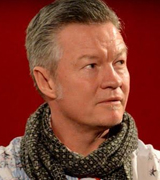 Scott Hillier

Founder and President - The European Independent Film FestivalParis, France
Scott Hillier is an Australian Director / Cinematographer / Screenwriter / Producer based in Paris. He is also the Founder and President of The European Independent Film Festival. Scott has worked for 10 years traveling the world for BBC News and Current Affairs, mainly in war zones and has worked in over 50 countries. He was Director of Production at Image Group Entertainment, NYC and has directed and photographed documentaries for National Geographic, The Discovery Channel, SKY TV, France 3, PBS and Channel 4 UK. He has also served as Supervising Producer / Director for the critically acclaimed CBS forty-two part television series 'The Bravest'. Scott has also directed films for Christian Dior, David Garcia, Microsoft and Coca Cola. In addition to serving as President of The European Independent Film Festival he is also The Chief Creative Officer for the Zs2 Media Group in Paris.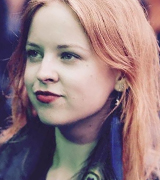 Giedre Bumbulyte

Festival Coordinator - ÉCU – The European Independent Film FestivalParis, France
Giedre Bumbulyte is the Festival Coordinator at ÉCU – The European Independent Film Festival. She spent 5 years coordinating the film section at Devilstone Music festival in Lithuania before returning to full time work at ÉCU in 2015.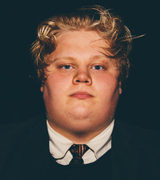 George Gray

Festival Director- Fast Anchor Film Festival United Kingdom
Festival director and co-founder of Fast Anchor Film Festival, working to find and support the best in independent film making talent.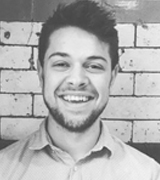 David Sinclair

Festival Administrator - Fast Anchor Film FestivalUnited Kingdom
Festival Administrator at Fast Anchor Film Festival, working on the day-to-day operations of the festival, it's marketing and programming.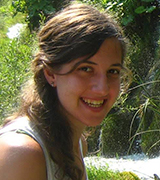 Adriana Perez Villa

Co-Director, Inclús, Barcelona International Disability Film FestivalBarcelona, Spain
Adriana Perez graduated as a journalist from the Autonomous University of Barcelona with a Masters from the International Documentary Film School of Barcelona. She has worked as the editor of a radio program of the NGO Movement for Peace. Since 2013, she is the co- director of Inclús, Barcelona International Disability Film Festival. She has directed her own documentary "Continous race" showing the adaptation of a woman who is losing sight.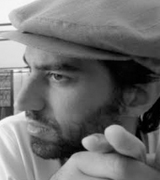 Leo Garcia

Director of FRAPA - Screenwriting Festival of Porto AlegreBrazil
Leo is the creator and general director of FRAPA, the Screenwriting Festival of Porto Alegre, the first of its kind in Latin America. He is the founder of Coelho Voador (Flying Rabbit), a Brazilian script company. Master in Screenwriting for TV and Cinema at University of Salamanca (Spain), he is the co-producer and writer of the award winning short "Ed", selected for over 100 film festivals over the world and with 28 awards to its name. Leo has been writing scripts for feature, shorts and series – for channels like Canal Brasil, RBSTV, Globo International, Prime Box Brazil, TVE and TV Brasil. His first feature film as a producer and writer is "Back in 1997", winner of the Brazilian Ministry of Culture Film Fund, with releasing scheduled for 2016. In next year he will debut in direction with the documentary feature "Tarso de Castro" and his next fiction "After Being Ashes" will be shoot in Brazil and Croatia in November 2016. In 2014, Leo was selected for the Berlinale Talents program, during the 64th Berlin International Film Festival.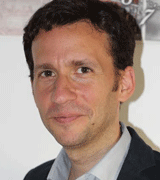 Nick Bigtower

Art Director - International Online Web FestUnited Kingdom
Nick Bigtower is a producer and director, known for award-winning short I run (2014) and TV-series Outsiders in Palermo (2008) featured in model/actress Claudia Ciesla. He was the coordinator of 'AperitivoCorto' in Sicily (2009), a Traveling Circuit Festival founded in 2005 in Italy. He is the Art Director of International Online Web Fest for 2 years in a row.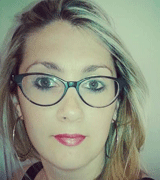 Elisa Bonsignori

Founder and Festival Director - International Online Web Fest United Kingdom
Elisa Bonsignori is an Italian film critic and she has worked for a couple of the long-established cinema magazines. She is working as critic for a new publication by "I Love Web Series", a brand new blog for web-series lovers. She is the Founder & Director of International Online Web Fest, now in its 2nd year. The IOWF focuses on celebrating filmmakers that produce contents for internet audience, and seeks to work collaboratively with filmmakers from film industry.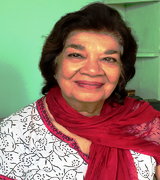 Aruna Vasudev

President NETPACIndia
A well known filmmaker and film critic, Aruna Vasudev is one of the world's foremost authorities on Asian cinema. Her tryst with cinema began when she was a student at Newyork Film School. After earning a PhD in film studies from the University of Paris, she has been actively promoting Asian Cinema. She was the Founder-President of NETPAC (Network for the Promotion of Asian Cinema), the Founder –Editor of the Asian film quarterly Cinemaya and the Founder-Director of Asian Cinema Festival, Cinefan (now Ossian's-Cinefan Festival of Asian and Arab Cinema). A recipient of the Chevalier des Arts et des Letters; and the Star of Italian Solidarity, Aruna has authored books on Indian Cinema and has been a jury member of prestigious film festivals across the globe like Cannes (Camera d'Or), Locarno, Thessaloniki, Singapore, Fajr (Tehran), Karlovy Vary, and Hawaii, Aruna has been honoured with the Kalpana Chawla Excellence Award for women.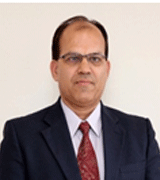 Rajeev Jalnapurkar

Chief Executive Officer - Ramoji Film CityIndia
Rajeev Jalnapurkar is presently the Chief Executive Officer of Ramoji Film City–The largest film studio complex in the world certified by Guinness World Records, spread over 1666 acres provides comprehensive and advanced film production facilities with dedicated professionalism. It is a one stop film maker's destination with world class film making facilities of pre-production, production and post-production. Rajeev is a skillful personality in the theme park, attraction and Leisure Industry. He is the member of IAAPA (INTERNATIONAL ASSOCIATION OF AMUSEMENT PARKS &ATTRACTIONS) and also associated with Education Sub-committee, Asia. Mr. Rajeev presented a paper in International Conference on "Impact of Movies and Television on Tourism conducted by Hong Kong Polytechnic University". He represented India in Olympic Science Conference - 1984 at Los Angeles –USA. He read paper at International Conference "Theme Park Resort World Asia Congress" Intercontinental Pudong, Shanghai, China. He is the recipient of Golden Pony Award,Genoa, Italy. He was also awarded the Best Professional in marketing year 2013 by Safari India.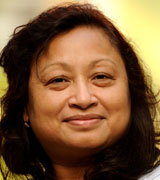 Manju Borah

Film DirectorIndia
As an Assamese director Manju Borah's films explore Northern East Indian region's culture and its impact on the person and society as a whole. Her first feature film Baibhab (A Scam in Verse) was released in 1999. The film was awarded the Jury's 'Special Mention' in the 47th National Film Festival, 2000 and was named the Best film in Asia at the 6th Dhaka International Film Festival, 2000. She was also the recipient of the Gollapudi Srinivas Award for Best Debut Director in 1999. In the following years, she directed Anya Ek Yatra in 2001 and Aakashitorar Kothare (A Tale Told Thousand Times) in 2003. Aakashitorar Kothare won the National award for Best Regional Feature Film and the National award for Best Female Playback Singer for its music director, Tarali Sarma. It has also received the State award for Best Director as well as the Audience Award at the Dhaka International Film Festival in 2004. Her films Laaz (Shame), 2004 and Joymati (The Savior), 2006 were both selected for the Indian Panorama in IFFI and other National & International festivals. Aai Kot Nai (Ma) which came out in 2008 was awarded the Nargis Dutt Award for Best Feature Film on National Integration in 56th National Film Awards. Ko:yad (A Silent Way) is her first film in a language other than Assamese. Ko:yad is shot in Mishing language. The film received National Awards for Best Mishing Film and Best Cinematography in 60th National Film Awards in 2012 and selected in Indian Panorama of the 44th International Film Festival of India, 2013. The film has been awarded Best Director and Best Actor Awards in 2nd Ladakh International Film Festival 2013, Silver Gateway of India Special Jury Award in 15th Mumbai Film Festival (MAMI) 2013 and Best Film Award in 6th Bengaluru International Film Festival, 2013. Her latest film is Dau Huduni Methai (Song of The Horned Owl) in Bodo language. Bohra holds various positions at different cine organizations. She is a Non-official member of General Body Jyoti Chitraban Film Studio Society. She currently serves as the President of Cine Art Society Assam. Bohra has also worked as a member of the Governing Council of Satyajit Ray Film & Television institute (SRFTI).Bohra was a non-official Member for Programme Advisory Committee of All India Radio & DDK Guwahati. She has worked not only as the Chairman of Joint Advisory Committee Eastern India Motion Picture Association (EIMPA) but also was as a member of the script panel of National Film Development Corporation Limited (NFDC). She has served as Jury Member of Indian Panorama for the year 2007 and 2011. Being a jury member Bohra has also associated with various film festivals like 10th MAMI International Film Festival 2008, 3rd Eye 7th Asian Film Festival Mumbai 2008, 55th National Film Awards for 2007, Chairperson of the Jury, OSCAR Screening Committee 2012, Film Federation of India and as Chairperson of the Jury, North Zone & Jury Member of the Central Panel, National Film Awards, 2013. She is a recipient of a Senior Fellowship from the Central Ministry of Culture for the years 2005 to 2007 on her work associated with Women folklore of Assam. She has been awarded the Women of Excellence Award by FICCI for her outstanding contribution to the field of Film & Entrepreneurship in the year 2009 and the Satyajit Ray Memorial Award given by the Asian Film Foundation for the year 2012 for working to spread film culture in India as a life time mission.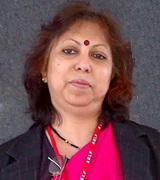 Ratnottama Sengupta

JournalistIndia
Born to Nabendu Ghosh, a noted figure in the realm of Benagli Literature and Arts, who has scripted the classics like Devdas, Sujata, Abhimaan, Aar Paar, Ratnottama had developed a keen interest to art and literature at an early age itself. Ratnottama then earned a post graduate degree in English Literature in 1977. Having been worked with leading newspapers like the Indian Express, The Telegraph and with The Times of India, she has written on all forms of the arts, with special emphasis on cinema and visual art. Now she is the Consultant Editor of the online magazine, Cine Bengal. Over the years she has been extensively writing on Cinema. Ratnottama has curated more than 30 art exhibitions held at prominent cities like Delhi, Mumbai, Kolkata, Hyderabad and Bangalore. She has written on Hindi Cinema for Encyclopaedia Britannica edited by Saibal Chatterjee, Gulzar and Govind Nihalani. In July 2015, she anchored a discussion on Bengali Cinema on the World Stage at North American Bengali Convention at Houston, USA. She has curated a number of film festivals including the Langauage Film Festival at Nandhan and IFFI in Goa. She has been on international juries for the Children's Film Festival, Lucknow (2011) and for the SAFMA Documentary Festival, Kathmandu (2008). She was Advisory Panel Member at Central Board of Film Certification, Kolkata (2007-2012). She has traveled widely to participate in cultural events, conferences and festivals. In November 2012 she was in Cairo, and in October she was in Tokyo, to write on the film festivals, interact with programmers and visit studios. In June 2012 she was invited by Casa Asia, Madrid to give an illustrated talk on 'Mythology in Post Colonial Indian Arts.' In 2012 she was in Moscow for 150 Years of Rabindranath Tagore, and earlier she has been in Almaty, Berlin, London, Tokyo, Madrid, Avignon, Amsterdam, Beijing, Sydney, Melbourse, Kathmandu, Dhaka. Ratnottama has won the Bharat Nirman Award for Journalism and Uttam Lekhani award. She lectures Film Appreciation students including of WB Culture & Information Dept and Mass Communication students at Delhi University. She is also a member of the selection committee of KIFF, IFFI, and NFDC's script committee.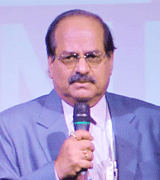 Supran Sen

Secretary - Film Federation of India India
Supran Sen has been associated with the Film Industry for the last 40 years and has held several key positions in various associations in the media sphere. He has been the Secretary for General Film Federation of India, General Film and TV Producers Guild of India, Indian Motion Pictures Association of India, Indian Motion Pictures Distributors Association, All India Film Producers Council, Theatre Owners Association, Indian Film Exporters Association and Film Makers combine. He is also the Founder Secretary of Association of Motion Pictures and TV Programme Producers and Indian Federation against copyright theft. He has also been a Consultant for Entertainment Division (FICCI) and Modi Entertaining Group and Member of Copyright Enforcement Council Government of India and a Board Member (Executive Committee), FIAPE. He has also been a Founder and a Director (Coordination) on the board of Mumbai Academy of Moving Images. He has also participated in all major Film Festivals/Markets around the world including in Cannes, Berlin, Bangladesh, Venice, Locarno, Rome, Hongkong, Denmark, Hungary and in The United States of America.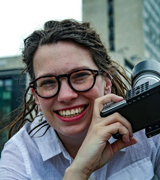 Jax Griffin

Director - Drunken Film FestivalBradford, United Kingdom
Jax Griffin is a British-American filmmaker living in Bradford, England. She is the Director and Founder of the Drunken Film Festival. DFF provides a unique festival model, offering free entry to all screenings, which are held in independent pubs and bars across the city. Apart from the festival, Jax works as a freelance filmmaker and also owns and operates a small media production company with friend Rachel Bottomley, who also sits on the Board of Directors for Camera Shy, the company behind DFF.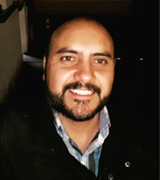 Ivan Contreras

Director- Cinetekton! International Festival of Cinema and Architecture Puebla, Mexico
Ivan is the Director and programmer of CINETEKTON! International Festival of Cinema and Architecture. He was also Director of the "International Festival of Indigenous Film and Video "Looking from our Root" (FICVI) from 2011 to 2013. It has been a founding member, since 2012,of the Mexican Network of Film Festivals (RedMexFest) where more than 100 festivals are involved in the promotion and dissemination of National Cinematography. He is the curator of the Cineclub CINEFILIA and directs the program "Saber Ver" (Learning to See) at the Municipal Institute of Art and Culture in Puebla (IMACP in Spanish). He has been jury for various film festivals like Macabro International Film Festival of Horror of Mexico City (México),Unifilmfest University Film Festival(México),Tlanchana Fest Film Festival and Digital Art (México),The International Festival of Independent Cinema in the City of Mexico, Stuff Film Festival (Mexico) and International Film Festival of Córdoba (Colombia).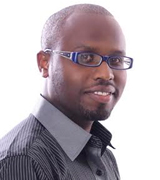 Solomon Mwendwa

Festival Manager - Slum Film FestivalKenya
Solomon is a filmmaker and multimedia professional. He is the Director of Slum Film Festival (SFF). Slum Film Festival is the first ever film platform-featuring stories from slums, about slum realities and made by filmmakers from the slums in Africa – and beyond. SFF seeks to discover, inspire and equip young independent film and theatre artists from the Slums around Nairobi with practical skills to develop and sell their concepts, as well as, use film as a key tool for promoting social change within their communities. Solomon believes in the power of film as a critical component of advancing positive social change. He has his background in film and communication having studied filmmaking at the New York Film Academy and pursued a Bachelors Degree in Development Communication at the University of Nairobi. His experience spans over six years during which he has developed success multimedia projects on social change.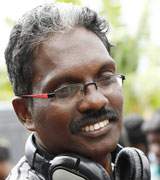 Dr. Bijukumar Damodaran

Film DirectorIndia
Bijukumar Damodaran is an Indian Director who was born in Kerala. After finding that cinema is the best possible medium to convey his angst and ideals, he turned into Direction along with being a homeopathic doctor. Dr. Biju has made a number of movies that are notable for its content and import. He made his foray into the film world with the brilliant 'Saira' in 2005, an award winning and internationally recognized film. It has won many accolades including being selected in the cinema of the world category at the prestigious Cannes film festival. Dr. Biju followed it up with 'Raman' a moving take on resistance against globalisation. This movie was internationally premiered at the Cairo International Film Festival (2009) in the section 'Incredible India' and has been selected to 7 major global film festivals. His film 'Veettilekkulla Vazhi' was focussed on the ill effects of terrorism from the perspective of a child. The film has bagged several awards including the National award for best feature in Malayalam. 'Aakashathinte Niram' his venture was also a noted one. His latest film 'Perariyathavar' which won the national award for best film on environment conservation. This film which delves deep into the life of the marginalised people in our society appears to be a typical Dr.Biju film. His films may not have set the cash registers ringing, but this doctor with a socially conscious heart that beats for good cinema is making his presence felt. His filmography includes Saira (2005), Raman (2008), The Way Home (2010), Colour of Sky (2012), Names Unknown (2013) , Birds with Large Wings (2015) etc..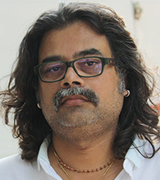 Gajendra Ahire

Film MakerIndia
Gajendra Ahire was born on 16th February 1969 in Nashik district of Maharashtra. He began his career as a play writer at the age of 23. His first play was ' Aicha Ghar Unhacha' in which himself featured as an actor. He has penned several plays like ' Unch Maza Jhoka Ga', Ek Diwas Yeliach and Janmasiddha. Gajendra has associated with a few Marathi and Hindi TV series before he started his directorial ventures. Gajenda has also essayed significant roles in Marathi feature films. He is a proved all rounder in Marathi filmdom since Gajendra was able to take up many responsible roles at the same time by writing dialogue, scripts and lyrics for his films along with direction. His contributions were unique in each realm of film. Gajendra made his film making debut in 2003 with his film ' Not only Mrs. Raut' which has won the celebrated ' Silver Lotus' award given by India Government. The film was a social drama which follows two women's struggle against exploitation in a male dominating world. The film has also bagged 10 Maharashtara State film awards including an award for best director. The film has showcased at major film festivals like Asian Film Festival, Czechoslovakian Film Festival etc. It has also marked its place at Indian Panorama section of 35th edition of IFFI, took place at Goa.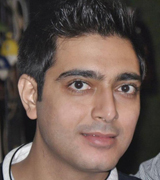 Rajat Goswami

Film Festival Consultant & ProgrammerIndia
Rajat Goswami started working at The Film House of Osian's Connoisseurs of Art Pvt Ltd in 2007 and brought with him knowledge of filmmaking and technical expertise. Apart from film programming, he is responsible for sourcing films, print traffic and handling digital projection at the Osian's-Cinefan Film Festival. Before joining Osian's, Rajat Goswami was a festival programmer and filmmaker by profession. He joined Ahwaan Foundation a youth based Film Festival and an NGO working towards Women Empowerment in 2005, and was its Festival Programmer till 2007.As a social initiative he is currently part of Non-Government Organisation titled "Media Arts Socio-cultural Society (MASS)" which works towards spreading awareness through the medium of cinema by taking the films to small towns in India where reaching out to masses is difficult or access to reaching world cinema is even less. His expertise lies in organizing Film Festivals, Filmmaking, and Representing Films at International Film Festivals.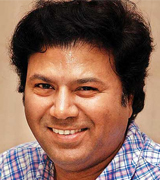 Manoj Srivastava

Film DirectorIndia
Manoj Srivastava is an actor, film director and film historian. Trained at the Film & Television Institute of India (FTII), he produced a documentary Hum Panchi Ek Dal ke, which was screened in 26 international film festivals, including Cannes. He was the CEO of the Entertainment Society of Goa and promoted Goa as a film destination. He also initiated the short films movement in India.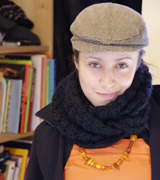 PAULINA SALAS RUIZ

Director, Scriptwriter and producerNetherlands
Her work have been exhibited internationally at festivals in Asia, Europe, Middle East and South America. She is the founder and chairman of Kan-Kan Media, an international organisation which supports independent film-makers worldwide and that constantly search for new narratives and talents to give them the possibility to execute their ideas. She is the curator and consultant for film and theatre festivals and the director of LONG WEEK OF SHORT FILMS FESTIVAL the only independent film festival in China, that takes place annually in Shanghai.
Advisory Panel - Short Film Section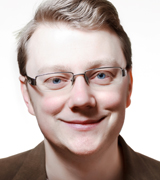 Steve Révérand

Film Producer/Project Coordinator - Prague Film SchoolCzech Republic
Steve Révérand, with a background in both Multimedia and Film has been working as an editor on various films and as production and post-production manager for Prague Film School. In 2012, he co-founded The LAB, a Media Production Company with the aim to develop a wide range of feature films projects for upcoming international filmmakers.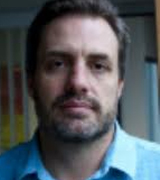 Murray Stiller

Director - Bosa Centre for Film and AnimationCapilano University,Canada
Director of the Bosa Centre for Film and Animation at Capilano University in Vancouver, Canada, Murray Stiller is an accomplished picture editor, sound designer, documentary filmmaker, and professor. He was one of four editing residents chosen to attend advanced studies at Norman Jewison's Canadian Film Centre. A member of IATSE 891, the Motion Picture Producer's Association, and Vancouver Post Alliance, Murray brings a thorough knowledge of feature films, television, and digital production. His PhD dissertation from the European Graduate School is titled 'Sound in Cinema'.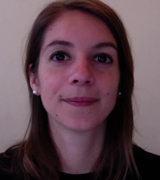 Costanza Fazi

Courses Administrator - Young Film AcademyLondon
Costanza Fazi took charge as the Courses Administrator at Young Film Academy, London in 2015. She implements new projects and creates new partnerships with Fellow International Filmmaking Education Companies. She is passionate about Education Management and Filmmaking and has been working in this sector since 2014. Costanza has also worked as Project Manager in Brussels in two different education-related European networks.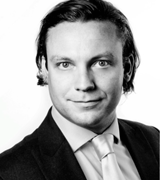 James Walker

Director & Co-Founder – Young Film AcademyLondon
James Walker graduated from Trinity college, Cambridge, with first class honours. His work as a published scriptwriter for film and theatre has gathered awards (Kings Cross New Writing Award, HTV Award, Best Short Film, Raindance Film Festival) and led him to an attachment at the National Theatre, London, in 2005. His first feature film Blooded,produced by Magma Pictures, is due for UK cinema release with Revolver Entertainment in March 2011. James' plays have been produced on the BBC World Service, and on stage in London and Chicago. His scriptwriting masterclasses at the Edinburgh International Film Festival and the Guardian Hay Festival sell out each year. James is the Director and co-founder of Young Film Academy. Young Film Academy (YFA) is the leading provider of practical filmmaking education to young people aged 6-18 in the UK. YFA helps over 7000 young people each year complete their first digital films, working in over 100 schools nationwide and providing an ongoing programme of courses and events to individuals, organizations and institutions. YFA runs regular filmmaking programmes with NEETs and Young Offenders and works with Creative Partnerships, Film Education, and local councils in London. Linked directly to the film industry, Young Film Academy provides expertise and filmmaking facilitation for a diverse range of organizations including CBBC, Tate, Guardian Hay Festival, London Children's Film Festival and the Barbican Centre.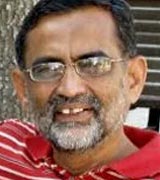 P K Manvi

Director - Ramoji Academy of Film and Television Hyderabad, India
Pavan Kumar Manvi got graduated from FTII in the areas of Film Direction and Screenplay writing. He did his Masters in Economics. He received the Fulbright Fellowship for a year .This took him to the New House School of Public Communications at Syracuse University, New York State, US. He has had an experience of 9 years at Doordharshan , directed over 50 documentaries and has done 200 hours of live coverage for national , international and sports events. . He served as the Reader at SN School of Arts & Communication, at the University of Hyderabad where his specialisation was television. He has been the Chief Producer of the ETV network and has looked after the programmes of the entire network. At present he is the Dean of Ramoji Academy of Film and Television, Hyderabad.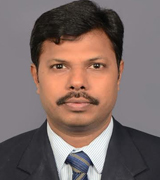 N.Raghuraman

Chairman - Bridge AcademyChennai, India
N Raghuraman, founder and chairman of Bridge academy has been in the Media industry with more than 20 years of experience in this filed. Bridge Academy has been offering courses in Fine Arts & Media studies and has emerged as one of the premier institutions in this area. Raghuraman has been and has successfully placed many students in all leading satellite channels, advertising industries, leading film production units & audio labs. Under Raghuraman's guidance and with the help of experts in Bridge Academy, an introduction to the 8 grade system in Music, Dance and Fine Arts has come up. By integrating various institutions under one roof, the 8 grade system is being implemented through teachers and institutions world wide. It provides platform to students who excel in grade examinations.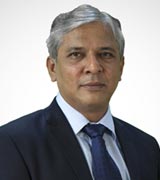 Mangesh Karandhikar

Director - Deviprasad Goenka Management College of Media Studies Mumbai, India
Dr. Mangesh Karandhikar is a successful digital immigrant. He has been a witness and an active participant in the Information Revolution in India. He has also had experience in the niche field of multimedia programming. Dr. Karandikar brings with him a solid teaching experience of 11 years in the Department of Communication and Journalism, University of Mumbai. Dr Karandhikar adds to conceptualising and creating the world's first Android app 'EduSanchar' for learning Communication and Media Theories in English and Marathi languages. He is also a master brain in the area of corporate film making. Dr Karandhikar has made several 'Corporate' Films for companies like Syngenta India Limited, Rallis India Limited, Monsanto India Limited, Piaggio Limited and many others. At present, his research involves visual communication and new media and how they affect communication in India.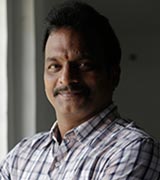 Pondi Ravi

Director - ASMITAChennai, India
Pondi Ravi is a successful entrepreneur, producer and actor from South India. In a career spanning two decades, he has acted in 75 feature films.His Pondicherry-based production house has produced or co-ordinated the production of over 400 national and international commercials as well as feature films. Most noteworthy is the Oscar-winning 'Life of Pi', for which Ravi provided liaison services for the segment shot in Pondicherry. ASMITA- Chennai International Film School is the brainchild of Pondi Ravi.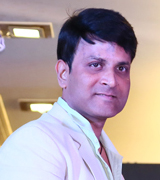 Deepak Baldev Thakur

Director - Glitters Film AcademyHyderabad, India
Deepak Baldev Thakur- Founder of Glitters Film Academy is a young, talented personality in the film as well as in the Ad industry. Glitters film academy is recognized as an academy of excellence in acting by who's who of the film industry and the ad-world. Followed by 2015 feature film Iss Ke Bum Mein Hai Dum, he is now in the making of Bollywood venture Full Moon.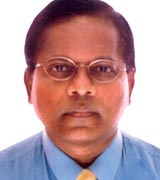 Sam Kumar

Director - Mirage Film Institute Chennai, India
Sam Kumar started his professional career as an IT Consultant at an International Consultancy Services company after completing his Masters degree in Computer Science from IIT Mumbai. He lived in US, UK, Holland, Australia, Dubai, Singapore and Malaysia for nearly 20 years working for international corporations. He has attended and taken up many workshops and Master classes in Film making and Photography while at US. He has had the greatest opportunity to learn Script Writing in US directly from Syd Field, the godfather of modern script writing. Sam Kumar has written, shot, directed and edited feature length documentary films, corporate films, short films and music videos in US, Singapore and India. His films have been screened at international film festivals in Berlin and Singapore. He was interviewed by Hanoi TV and one of his films was shown on their English channel. Currently he is in pre-production work for his Tamil film project. In 2010 he started Mirage Film Institute to share his knowledge and experience.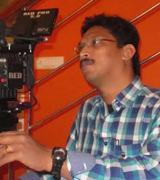 Uday Kiran

Director- Film and Television Institute Hyderabad [FTIH]India
Uday Kiran currently heads the operations and academic disciplines of Film and Television Institute of Hyderabad - FTIH, being one of the leading film schools in southern part of the country. A man with multi-faceted skills, an enthusiastic entrepreneur, he is also the Head of a video production house (Zuriel Studios) and a driving force behind two other wings i.e trainedartists.com - To showcase talents of budding actors in the film market and tollywoodreels.com - The Hub of collated film related information.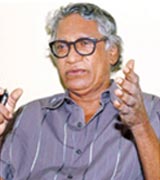 Dharmasena Pathiraja

Director - SLTTI Columbo ,Sri Lanka
Dharmasena Pathiraja began making films in the late '60s and '70s. His first full-length film, One league of Sky bagged all the prestigious film awards at the Film Critics' and Journalists Awards, Sri Lanka. His other films include internationally renowned features like Coming of Age (1974), The Wasps are Here (1976), On the run (1977), Ponmani (1976), Old Soldier (1980) Some day in the future (2000). His documentaries Rejuvenation and In Search of a Road have won international awards and renown. His films have been shown at prestigious films festivals around the world, including Moscow, London, Italy, India, and Singapore and have won acclaim. His latest features include, Swaroopa , an adaptation of Kafka's novella Metamorphosis and Sakkarang (Sacrifice) 2013. He has also served on the jury of several international film festivals. In 2003 the first ever retrospective of Pathiraja was held at the Singapore International Film Festival followed by others including Jeonju Film Festival in 2009. In 2000 Pathiraja was awarded the 'Golden Lion' for his life time contribution to Sri Lankan cinema. Also an academic, Pathiraja holds a PhD in cinema studies from Monash University, Australia and taught at the University of Colombo, Sri Lanka.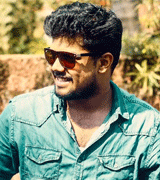 Abhiram Sudil

Director - Grotek Institute of Engineering & Film TechnologyKanhangad, India
Abhiram Sudil is the Creative Director of Grotek Institute of engineering & Film Technology, now among the pioneers in the field of engineering & visual media education. For the past 3 years, Abhiram Sudil has been working with the Kannada & Malayalam Film Industry.Apart from this he is also engaged in Aerial Cinematography for Films.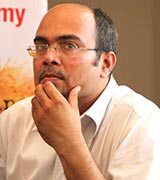 Anshuman Choudhary

Director - Atharva InstituteMumbai, India
Anshuman Choudhary has been a result-oriented professional with 17 years of rich and extensive experience in media training, teaching, start up ventures, fiction & nonfiction programme direction and institute management. He led the strategy and business plan for all 27 ZICA Centers in 23 cities across India for which ZICA and ZIMA awarded him with Asia's 100 Best & Fastest Growing Education Institute Award 2013' organized by WCRC Leaders – Asia Edition and process evaluated & validated by KPMG in India. Anshuman achieved the title of being the nation's premier institute for Media Training with tie-ups with IIT Kharagpur and various colleges. He was bestowed with the Super Performer Award in 2011. He conceptualized and created various TVC's and Corporate films. He handled films, advertising, events, television shows, television commercials etc for HighGraphz Advertising & The Skull Production Company as Consultant-Films & Advertising. Anshuman successfully headed the post production of the Programme Jodi Kamaal Ki in Star plus with about 26 episodes. He has been the head for Alpha Bangla & Promo Producer for Zee Smile , the promo producer for Zee TV Promos and the Programme Director/ Supervisor for UTN, the premier Urdu Channel , Programming Director for Music Asia. He has taught Direction, Advertising, Film Appreciation, Editing in ZIMA & ZICA and is the Head of Atharva Film Institute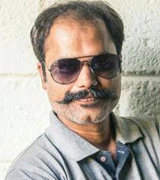 Yogesh Jagam

Associate Director – Smita Patil Documentary & Short Film FestivalIndia
Yogesh Jagam is the Associate Director of 'Smita Patil Documentary & Short Film Festival'. He has been associated with various film festivals. He has also been associated with 'Culture Unplugged Studios' from 2008 to 2011 looking after the various aspects of Online Film Festivals organized by the organization. He was also the core team member & Festival Coordinator of 'Kirloskar Vasundhara International Film Festival' from 2011 to 2013, the only Indian festival of its kind which combines film screenings and allied activities related to environment, wildlife, energy, air, and water. Apart from film festivals he has also worked as the Assistant Director & Executive Producer on various feature films and independently directed documentaries. He recently finished shooting for a feature length German Documentary 'Masala Chai' as an Executive Producer. He is currently developing his feature film script.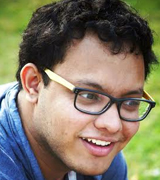 Shapath Das

Director - Kolkata International Screenplay Awards India
Shapath is an independent filmmaker and Founder of Doab Uncut Motion as well as the Director of Kolkata International Screenplay Awards (KISA). Coming from a theatrical background he is associated with Society for Empowering Performing Arts among Indians, Bangalore and serves as one of the Board of Directors at Project Prometheus, Kolkata. Kolkata International Screenplay Awards is a DOAB Uncut Motion program, promoting the thought of Global Independent Film Making. The core values and fundamentals that sets KISA apart is that very respective global geographical demography based screenplays. KISA is the first ever screenplay writing competition making way for submission in two well-known Indian Bi-lingual languages (Bengali/Hindi), which is also a vision, in evolution, to en route Bengali/Hindi language films back to its Golden Throne. The rooted vision of KISA is focused on regional language based screenplay development and evolution. Doab Uncut motion is an Independent film house dedicated to the extensive hardworking film enthusiasts. Its main objective is to generate content impacting society as a whole.