COMPETITION FOR FEATURE FILMS & STUDENT SHORT FILMS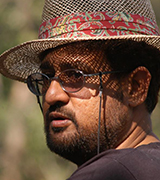 Ajayan Vincent

Cinematographer India
Ajayan Vincent is an Indian cinematographer. He is the son of cinematographer and director, A. Vincent, and younger brother to Jayanan Vincent. He is known for his work in Malayalam, Tamil, Telugu, and Hindi language films. His renowned works are Rudramadevi, Dam 999, Thoovanathumbikal, Ratchagan etc.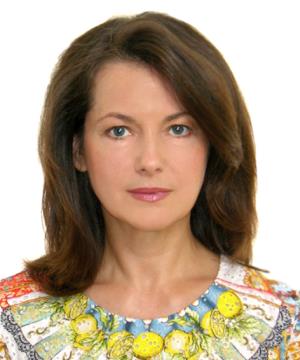 Nadezhda Gorshkova

Producer Russia
Nadezhda Gorshkova was born in Russia, St-Petersburg. She is the founder of movie companies "Liga Production" and "Viva Films", Nadezhda Gorshkova, who became a famous Russian actress as early as in her teenage years, took part in numerous movies, TV and International theater productions. She graduated from "Leningrad State Institute of Theatre, Music and Cinematography" as an actress. After graduating from Theater Institute moved to USA and studied at college "William and Mary". She continued to study and work in the artistic field, participating in theater, movie and TV productions.
Films of Debut Film Makers - Competition
Amir Aghaee

Actor Iran
Amir Aghaee is an Iranian actor. He is known for Inja Iran, for which was nominated Action on Film International Film Festival, USA, the award winning Death Is My Profession 'Marg kasb va kare man ast'. Aghaee made his cinematic debut by performing in Ebrahim Hatami-Kia's 'Low Heights' which received positive reviews. Aghaee has also performed in a number of series including The Gift of Darkness, The First Night of Peace, The Innocents, The Red Soil and 'Remembrance'. He is also interested in painting, photography and poetry. He has exhibited his works in a number of galleries and published a book of poetry titled 'Willows in the Wind'.
COMPETITION FOR DOCUMENTARIES & SHORT FILMS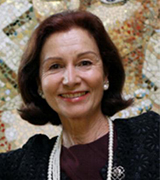 Marianne Borgo

Actress France
Marianne Borgo is a French actress trained at the Conservatoire National D'Art Dramatique in Paris. In a career spanning over five decades, Marianne has played many classical lead roles on stage in the most prestigious French theatres. She has also worked with major film directors as Luis Bunuel, Robert Wise, Ademir Kenovic, Sandy Whitelaw, Patrick Timsit and James Ivory. She also starred as Adelaide Bartlett in Carol Wiseman's highly acclaimed BBC television series "A Question of Guilt ". Marianne has acted in several Indian film and stage productions, including the play "Marx My Words" directed and played by veteran thespian Tom Alter. She has also been a film festival consultant and jury member at various Indian film festivals.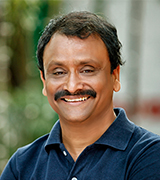 Neelakanta

Film Maker India
G. Neelakanta Reddy, mononymously credited as Neelakanta is a National award winning film maker and screen writer associated with Telugu cinema. One of the most talented and experienced film directors of Telugu cinema at present, many of his films has been screened in many international film festivals. 2002 film Show and 2011 film Virodhi are his best works till now and both the movies were screened at the International Film Festival of India. Show earned National award for best regional film and Reddy received National award for best screenplay. Virodhi was also screened at Melbourne International Film Festival-2011. The psychological thriller, Nandanavanam 120km is one of his finest movies, though not a box office hit.
NETPAC/Indywood Panorama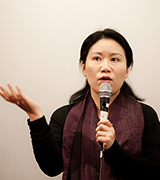 Jinna Lee

Programmer - Ulju Mountain Film Festival Seoul
Jinna Lee is a programmer of Ulju Mountain Film Festival in Korea. Before joining UMFF, she has worked at Jeonju International Film Festival, Jaechun International Music and Film Festival. She started her work as a programmer from DMZ International Documentary Film Festival, Busan International Short Film Festival & International Intangible Heritage Film Festival in Jeonju city. Furthermore, she programmed "BISFF special" at Kalpanirjhar International Short Fiction Film Festival in India, and "Cuts of BISFF" at Jogja Netpac Asian Film Festival in Indonesia. She has been served jury works at Jogja Netpac Asian Film Festival , SAARC Film festival, Kaohsiung Film Festival, Mar del Plata International Film Festival and Golden Horse Film Festival.
Chandra Siddhartha

Film Director India
Chandra Siddhartha is an Indian film director, screenwriter and producer, known for his works predominantly in Telugu cinema. He has directed films such as Inscrutable Americans, Aa Naluguru, and Madhumasam. He has garnered three state Nandi Awards. In 1995, he produced, Nirantharam, under Film and Television Institute of India, which received special mention at Cairo and Locarno International Film Festival. He has served as a Jury member at the 57th, 61st and 65th National Film Awards, jury member for 49th Indian Panorama ( iffi 2018) Served as a jury member for the Andhra Pradesh state Nandi awards 2013 and 2015. Also served in the Filmfare jury 7 times and for South Indian Cinematographers Association awards as the Jury Head.